Custom & Contract Manufacturing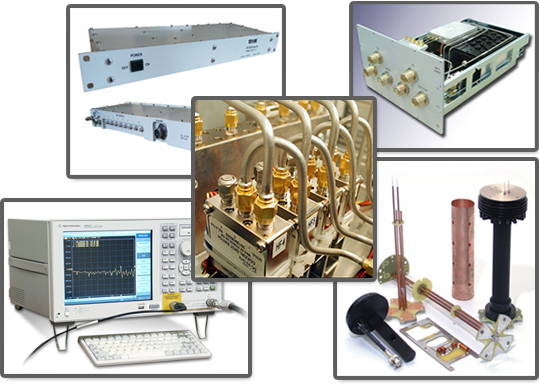 RF-Sub Assemblies
We build prototypes and production runs to your Exact Specifications governing documents (MIL, IPC, IEC... and so on).
Starting with shielded boxes, PC Boards, PC Board stuffing, Assembly of RF Microwave components, we build, interconnect cable assemblies (coax, power, controls, etc) between all microwave, power & control components.
We perform complete system testing as well as Hi-Pot testing, continuity/isolation testing for all cable assemblies and VNA testing as needed.
Complete documentation and tracking of all materials, manufacturing steps and test results.
Contact Us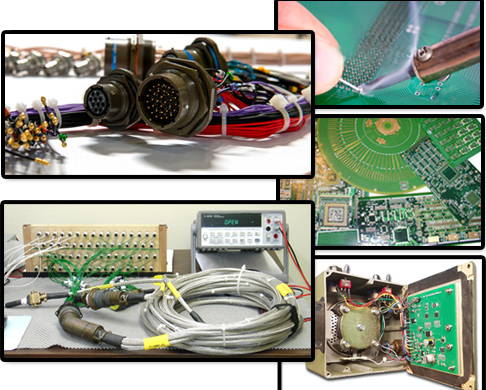 Electromechanical Panels / Boxes
Build to Print all phases of e-Mech. assemblies. We manufacture panels, boxes and cable assemblies to interface electrical controls and systems to mechanical components such as motors, relays, solenoids, indication lights and displays, fans, pumps, etc. Interface actuators such as switches (all types), potentiometers, sensors (all types), feedback sensors to PLC, PC controllers and systems. Interface the controls to a remote control and supervision through a LAN network.
All high-speed communication & data transmission cables are certified per our LAN cables tester. All Cable assemblies are tested for Hi-Pot, continuity & isolation. Other tests are performed as specified.
Prototype assembly of mechanical component displays and controls for bench testing and validation.
Full documentation and tracking of manufacturing and test results.
Contact Us
Chassis Standalone and Rackmount
We build chassis according to your layouts including cooling systems and temperature control & monitoring. Assemble chassis components.
Mount and interconnect power supplies, electronic boards, PCs and LAN communication system
Mount control switches, indicator lights and connectors (circular, coaxial, fiber, LAN) on the chassis panels.
Build cable assemblies to interface various electronic and LAN boards.
All interconnect cable assemblies including Fiber & LAN will be strictly tested in accordance with military & industrial specifications.
Bench testing & validation according to your governing specifications & requirements.
Full documentation and tracking of all materials, manufacturing steps and test results.